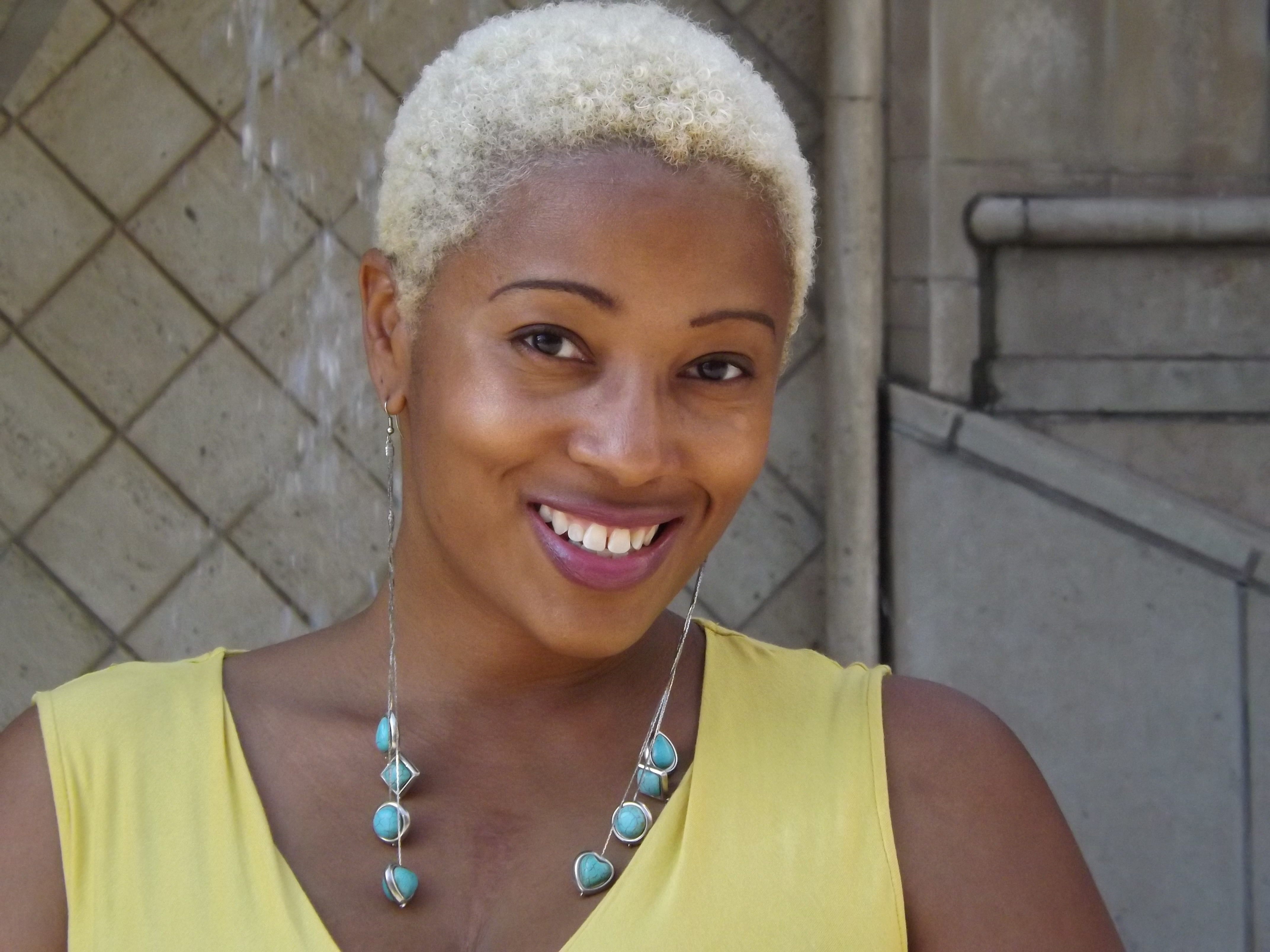 I was born on a Friday, ergo the name.  Born and raised mostly in Brooklyn, New York in the infamous "Do Or Die" Bed-Stuy, after gentrification know today as Stuyvesant Heights, with a two year stint in Newport News Virginia during the 3rd and 4th grade.  So I am a city girl that loves people and fashion, yet am quite content to enjoy lazy days that might involve tying a string to a June Bug's leg and watching it fly around in circles.
I am a graduate of the world famous Howard University, the Mecca, and yes Bison are special and we acknowledge each other, no matter what age, because the learning environment and the friendships made at that institution are priceless.  Attendees while I was there, Anthony Anderson, Laz Alonso, Tawana Brawley, Arnell Simpson (OJ's Daughter), Paula J Parker, Matt Middleton, Steph-Lova, Shai, Taraji P Henson, Wendy Racquel Robinson, Ras Barak and Amiri Baraka Jr.  What a time we had!
I have been to an Astrologist that told me "you will have many lovers," and I have, I went to an Empath that told me "you were a Nun in your last life that loved to cook,"  I do not know about being a Nun, but in this life I still love to cook for family and friends.  If you ever receive an invitation from me, you will want to accept it.  My macaroni and cheese is a coveted dish by many.
I am a proud mom to two "millennials."  When people meet my kids, they say I do not look old enough to have kids that age.  I acknowledge my families genes for that.  My great grandmother lived to be 106 and she died February 2012 –  she looked about 80 years old and had wrinkles around her eyes when she smiled.  Most people mistake my grandma for my mother and my mom for my sister – again good genes.  Parenting has been my biggest joy and my biggest challenge.
At heart I am a writer, actress and a choreographer, in real life however I am a  Business Manager  with Freedman, Broder & Company, one of the oldest Business Management firms in the country.  Over the course of time I have worked with the Goo Goo Dolls, director Richard Lewis, Kenny Lattimore , Boys II Men, Xzibit, Paramount Studios former CEO Sherry Lansing, Producer Wendy Finerman, Director Tony Kaye, Real Estate Mogul Ernest Auerbach and Goldman Sachs Managing Director Andrew Gordon.  I have met many famous people, A Tribe Called Quest, Snoop Dogg, X-Clan, Morgan Freeman, Chris Rock, Will I AM, Lauren Hill, Nastassja Kinski, Omari Hardwick, Emayatzy Corinealdi, David Oyelowo.  But hands down the most iconic star I have met was Miss Diana Ross.
I have written and published my first book, "The Real Friday Jones," A Self-Help Memoir.  My hope is that in sharing my personal story I will empower those who have been through the toughest of times to rebuild their lives and cultivate their authentic voice in an "unapologetic" way. The organizations that are near and dear to my heart include One by One, Trip USA, The Blackhouse Foundation, and BESLA.
I am Khansa Jones-Muhammad, "The Real Friday Jones"